In case you have been trapped under a rock or you have just been ignoring this sorta thing like you ignored NFTs (I get it!), I urge you to check ChatGPT out.  
Why? Because It's the fastest-growing consumer app that has ever been released – by January of 2023, just 8 weeks after it came out it had over 100 MILLION users. Microsoft owns it and it has Google quaking in their boots racing to get their own version called Bard up and running ASAP. 
What is ChatGPT?
ChatGPT is an AI program designed to interact with you in a conversational manner. This dialogue format "makes it possible for ChatGPT to answer queries and then expand with follow-up answers. It's models were designed around and trained on the data from the internet written by humans, like conversations. The user experience feels bizarrely human and once you get the hang of how to use it it will save you incredible amounts of time, effort, and energy when it comes to marketing.
How To Get ChatGPT
It's currently a web application so you will need to be on a computer that is connected to the Internet. It's completely free to use.
To sign up go here: https://chat.openai.com
It is deceptively simple looking:
It's all about that little box at the bottom of your screen where you will interact with ChatGPT. The trick is understanding how to use PROMPTS.
From here simply type in whatever you'd like – add a question, or a research topic, or ask it to generate some specific copy. It works sorta like having a customer service chat with a company – except in this case it's open to whatever you want to discuss or learn about, as it has a huge language model that enables it to respond in a similar way that a human would (INSERT MIND BLOWN EMOJI) Kinda like how Iron Man has JARVIS – now you have Chat GPT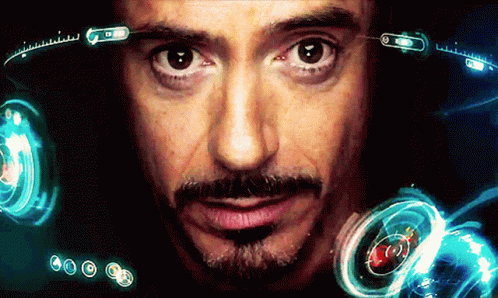 I will be talking about it more in the coming weeks but I wanted to get you started with how fast and easy it is to get it to assist you in coming up with something we see musicians struggling with consistently –  creating social media posts.
How To Use Chat GPT to Save Time On Social Media
Download my list of 100+ ChatGPT Prompts For Musicians HERE.
This list includes multiple ways to start conversations with your fans, and ideas for promoting new music, shows, or playlists plus there are specific prompts for all social media platforms including Instagram, TikTok, Facebook, YouTube, Twitter, and your Blog.
I have also provided ideas on how to use ChatGPT to craft enticing titles for your next short-form videos and how to get it to help you generate TikTok scripts.
I tested each and every prompt and they all work!
So download it now and say hello to the hype (it's real).